Pay for your classified or business advertising securely by credit/debit card or PayPal. Card payments are processed by Sagepay, we do not have access to your payment details. Please see our Privacy Policy for full details.
Payments will show on your statement as CK Art - NFED.
Monthly Paypal Subscription options to spread the cost are also available for Business Advertisers.
Your order will be reviewed by the administrator & will go live on the next update. Updates are carried out regularly throughout the day, 365 days a year, but please allow up to 24 hours. You will notified by Email when your order is complete.
Order History
We do not have user accounts. Each order is listed individually but will be automatically grouped with other orders from the same Email address. If you would like to your view previous orders, please contact admin & request a password. If you have more than one Email. you will require a password for each Email address.
If you have already obtained your password, Click Here to log in.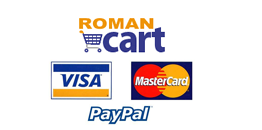 CK Art - NFED. Brushwood, Church Lane, Sway, Hants, SO41 6AD. Tel: 0843 289 1751 Email: shop@ckart.co.uk
CK Art - NFED is not VAT registered.