Introduction
The aim of the NFED is to act as a unique independent information resource or notice board for equestrian and countryside enthusiasts from all disciplines in the central southern UK and in such will remain unbiased on all issues. Articles published are not necessarily the views or opinions of the editor.
On accessing the Website on this and on each subsequent occasion you will be deemed to have accepted the Privacy Notice and all of the general and section specific terms and conditions that apply to its use and to the facilities and services provided by it. We reserve the right to alter these terms and conditions at any time and it is your obligation to check if changes have been made. Your use of the Website after changes are posted on-line shall constitute acceptance of the new terms and conditions.
These rules have evolved over many years, there is good reason behind them and a formula that works. New issues will always arise which will be treated with thought, consideration and flexibility, but the administrator's decision is final.
Disclaimer
Although every effort is and always will be made to ensure all information published is correct and up to date, please check all individual details with the advertiser/poster/event organiser.
NFED - CK Art can accept no responsibility for mistakes or omissions on these pages. All submissions are published in good faith as received. NFED - CK Art cannot vouch for the quality, authenticity or accuracy of any articles, adverts, images, information, events, claims or services advertised or displayed on these pages.
Any opinions, advertisements, advice, statements or other information expressed or made available by users of the NFED are those and therefore the sole responsibility of the respective author(s), advertiser(s) or distributor(s) and not of NFED - CK Art. NFED - CK Art can accept no responsibility and neither endorses nor guarantees the accuracy, legality, completeness or usefulness of any such information, advertisements, claims or descriptions. Inclusion or approval only confirms that the site rules and guideline requirements have been met; it is not endorsing the information or advert any way whatsoever.
The NFED acts as a point of contact only. Any arrangements, payments or contracts between buyer and vendor/advertiser are the sole responsibility of the parties concerned. We do not provide or share personal information, so please ensure that any important information, contracts or records are kept securely.
In the event of a dispute between users, we cannot act as referee. We would advise you to contact your local trading standards office or similar official body for advice, we may then be guided by their findings. We reserve the right to reject or remove any post, report or advert that causes problems or threatens the good reputation of the NFED. The editors decision is final, no explanations or reasons have to be given.
For your own protection we strongly advise you to do your own research, make copies of any adverts and to get any arrangements, further information or answers to your questions in writing. If renting, loaning or leaving a deposit, ensure that you a contract in place or have in writing the full terms of the agreement, whether subject to vetting, types of care, facilities offered, etc. Having in writing exactly what is expected from both parties can save a lot of problems in the future, loan and livery agreements/contracts are readily available online from the BHS and other reputable sources.
We will not share or republish social networking posts or appeals unless the information comes directly from the originator or trusted source. The provenance is important to ensure that we do not spread false information and help to quash the many false and out dated posts that constantly appear on social networking sites and groups.
Events are subject to change or cancellation at short notice. If asked by the event organiser we will update event details as soon as possible. We cannot update events based on rumour from social media or other untrusted sources, so please contact the event organiser if you have any questions or concerns regarding an event.
Selling Items
Paypal should only be used for items that are posted. For your protection you should always keep proof of postage & are advised to have any parcels signed for to confirm delivery. If a dispute is raised with Paypal, payment may be reversed if you cannot prove that the items were posted.
Buying Items
We strongly advise anyone buying items or goods that cannot be collected in person to use Paypal. Payments for goods or service made through Paypal do include protection for a limited time. If the goods do not arrive, you can then raise a dispute through Paypal, it is then the seller's responsibility to provide Paypal with proof of postage.
Note: Paypal payments to family or friends or Bank transfer should NOT be used for purchases. You have no protection from fraud & payments cannot be reversed.

Buyer Beware. Under the principle of caveat emptor, the buyer could not recover from the seller for defects on the property that rendered the property unfit for ordinary purposes. The only exception was if the seller actively concealed latent defects or otherwise made material misrepresentations amounting to fraud.
Trade or Dealer Advertising
Under the Consumer Protection from Unfair Trading Regulations it is an offence in the UK if you fail to declare that you are a business seller. You are breaking the law if you mislead potential buyers into thinking that you are a private individual when you are a business seller. Under UK law, if you sell goods in quantities which exceed the level that it would be reasonable for a private person to sell, it is probable that you would be deemed to be a trader and must therefore comply with trading standards legislation. If you are classed as a trader, advertise online and offer to send items by post, you would also come under the distance selling regulations.
Buying a Horse
Buying a horse is a big decision and a huge commitment in terms of time and money. As the potential purchaser of an equine, it is important to ensure you are buying the best animal for your needs, abilities and budget. Do the research, have the animal vetted and get qualified advice if necessary.
Horse riding is an inherently high-risk sport, horses can be unpredictable at the best of times but even more so when trying out an unknown horse for the first time or moving a horse to a new home. Making any changes to the horse's routine; moving yards, change of rider, tack or feed may result in huge changes to the behavior. It is your responsibility to ask questions, access the risks and take all possible safety precautions including the wearing of personal protective equipment before making the decision to mount the horse. If unsure, don't take risks.
Passports
It is an offence to own or keep, sell or purchase a horse without a passport. For further details see Horse Owners – Do you know the Law? If you are loaning or taking a horse on loan, for the protection of both parties, please make sure that you have legally binding loan agreement.
Horseboxes and Vehicles
Apart from all the usual vehicle requirements and checks, it is important to ensure that any vehicle will legally carry or tow enough weight for your needs. To calculate the maximum load, you need to know the vehicle's unladen weight. The unladen weight of any vehicle is the weight of the vehicle when it's not carrying any passengers, goods or other items. If there is any doubt, take the vehicle to a weighbridge.
A vehicle's payload is calculated by subtracting the vehicles unladen weight from its gross vehicle weight (GVW) or maximum authorised mass (MAM). You then need to assess if you have sufficient payload to transport your horses, tack, equipment and people. Driving a vehicle over its MAM is illegal, potentially dangerous and is likely to affect the way the vehicle handles. More information can be seen at: www.gov.uk/vehicle-weights-explained - www.gov.uk/towing-with-car/weight-and-width-limits
Sharing and Social Media
Sharing is now common on the internet. It is impossible to block a web page or advert from being copied and shared on various forums or groups. Although beneficial for advertising, it can cause problems if the page, post or photo is or can be considered in any way controversial. Please bare this in mind when posting information or photos, not everyone may be of the same mind set and some are quite happy to let you know.
Services and Links
To help provide visitors with the most comprehensive information service possible, the NFED provides contact details and or descriptions of services or links to various individuals or companies offering their services. By providing contact details and or descriptions of services offered, the NFED/CK Art are not endorsing any individual, companies or the services offered. It is the responsibility of all advertisers to ensure that their services are accurately and honestly described and comply with all current legislation or legal requirements. Before using any services, it is your responsibility to check claims, statements or qualifications with the relevant authorities or governing bodies.
Photographs and Copyright
In all cases it is the poster's responsibility to ensure that they hold copyright or have permission to use a photo. In most cases the photographer owns the copyright under UK copyright laws. Using any photograph without permission or the photographers consent is breaking the law. In the event of a dispute, the image will be removed until proof can be provided, any copyright disputes are between the copyright owner and the poster. If posting a photograph of a passport or any other documents, please ensure that any personal details are hidden. NFED/CK Art is not responsible for the actions of its users.
Website Links
Any third party website linked from the NFED is completely beyond our control and we cannot be held responsible for their individual content or advertising.
We WILL NOT allow links or promotion of any companies or websites including Facebook or other social media pages or groups that:
Are in competition or offer a similar service to the NFED or our sponsors.
Allow any kind of private or business advertising aimed at the equestrian community.
Any links, events, posts or adverts will be subject to immediate removal.
Anyone involved with, promoting, administrating or advertising a website, social media group or page in competition with the NFED, may be removed from members lists or no longer eligible for free adverts or use of our services.
To promote your company or website, you must have a current listing in the Services Directory, this will class you as an NFED sponsor. Please Click Here for further details on how to use the NFED to promote your company or business.
Personal Information
Please see our Privacy Policy for full details.
Cookie Policy
We may use limited cookies to ensure the best experience and smooth running of the NFED and Shopping Cart. By using website, we'll assume that you are happy to receive cookies. If you do not agree but still wish to use either site, you can change your browser settings, but you may have problems logging in to certain sections or retaining items in your shopping basket.
Online Payments
Card payments are handled securely by third party processors, we do not have access to your card details.
Charities and Rescues
For the protection of our site users, only rescues and charities with a verifiable Charities Commission registration number will be recognised as a charity. No other documentation will be accepted as proof of charity status.
No Canvassing Policy
We have a zero-tolerance policy to canvassing, cold calling or spamming. Anyone ignoring this policy, offering goods or promoting services that have not been requested, may be blocked from accessing the NFED.
Technical Issues
As with all Internet sites, there will be occasional technical issues or down time. Although frustrating for us all, this is beyond our control and we can accept no responsibility for lost advertising time or technical issues. Although the main site is hosted on our own dedicated server, other sections are hosted on third party servers, each of which may be offline at anytime making certain parts of the site unavailable. If we are aware of a problem we will deal with it as soon as possible with information or updates posted on the support forum with links from "What's New". We recommend that everyone makes "What's New" their first port of call on every visit to make you aware of any ongoing issues, technical problems or changes to the site. Updates on major problems or changes are also sent out to the mailing list which you can join on the home page and posted on our Twitter and Facebook pages, all of which are hosted on different servers so should be unaffected.
Files and documents made available for downloading are fully tested for viruses, but are downloaded and installed entirely at your own risk.
Distant Selling Regulations
By submitting & paying an insertion fee for an advert to be displayed on the NFED or upgrading to a featured advert, you are entering into a contract for an advertising service with CK Art - NFED. When the order is processed the service is deemed to have started. Any cancellation rights will end at this point as explained in the Distant Selling Regulations for online services. We would love to be able to guarantee that every advert will be successful & every enquiry genuine, this simply isn't possible. We are under no obligation to refund the payment for an advert that is unsuccessful or removed by either the advertiser or the administrator. Any refunds will be strictly at the administrator's discretion. When an advert is approved, it is for the animal/s or item/s originally submitted & is non-transferable. If a payment is reversed or cancelled after the contract has started, the advertiser will be in breach of contract & may be refused further use of the classifieds.
Copyright
This website and its content is copyright of NFED/CK Art - ( © CK Art-NFED). All rights reserved.
Any redistribution or reproduction of part or all of the contents in any form is prohibited other than the following:
Sharing is encouraged but it must link to the original content to ensure that only the latest & current content is available.
You may print or download to a local hard disk extracts for your personal and non-commercial use only
You may copy the content to individual third parties for their private or personal use, but only if you acknowledge the website as the source of the material
You may not, except with our express written permission, distribute or commercially exploit the content. Nor may you transmit it or store it in any other website or other form of electronic retrieval system.
Hot linking directly to documents is not permitted. If sharing documents or schedules, please give the full URL of the page, not the document URL, failing to do may cause problems for anyone following the links.
These Terms of Use are subject to change from time to time. Please return to this page frequently.
Contact CK Art-NFED
The CK Art-NFED is a small hobby/business run from our home. We do not have staff or set office hours, the site is updated daily, but allow 24 hours for orders to be processed. Sorry, but we do not offer phone support. Email and online payments are the preferred method of contact or payment. Click Here to contact us. We will get back to you as soon as we can, but please allow 48 hours.
Internet Safety
To protect our users, non UK countries, Proxy Servers & VPNs known to be used by scammers are blocked. We use a professional service (https://proxycheck.io), but this may still inadvertently block genuine users. If you are in the UK & receive a message to say that you have been blocked, please Click Here to request a review. If you are an advertiser or regular user & travelling abroad, please make arrangements for someone to monitor the site before leaving as you will not be able to access the site outside of the UK.
Basic safety precautions should always be taken and you should be aware of online fraud and scams. We will make every effort to offer advice, block and warn of new scammers as soon as possible, but ultimately we cannot control who will see your post or make contact with you and you use the NFED entirely at your own risk.
If you are going to use any website or social media platform, it is a good idea to set up a separate Email address to protect your personal or main Email address. Always use unique, random passwords; NEVER use a single password across multiple sites or apps. If you are using the classifieds, your password will be included in your advert details Email or can be recovered through the advert control panel, so there is no need to remember it.
NEVER give anyone contacting you, your personal or bank details, full or part pin numbers, passwords or send/wire them money for any reason whatsoever. Further details can be seen on the scam page or visit www.actionfraud.police.uk.
NEVER give your payment details to anyone claiming to be from the NFED saying there has been a problem with your payment or requesting payment for a free advert. We will only call if requested and can provide your advert password as proof of identity.
To help fight fraud/crime and to provide a safer environment for both buyers and sellers, we do require the name and address of the advertiser. Only the town and county are shown in all classified adverts, the post code will not be displayed. The name and phone number will be hidden from the public by default, but you can choose to display these details if you wish. Your Email address will be hidden unless you add it to the main text of your advert or reply to an enquiry.
If you choose to override these safety features, you must be aware and accept that showing personal details on any website or social media platform will put your details in the public domain. It can prove impossible to remove them and may leave you vulnerable to spam or unsolicited contact.
For safety reasons, anyone under the age of 16 must have their parent or guardians permission to post an advert and we ask you not to show your age, phone number, address or personal details in the advert.
We fully endorse and support the work of the Child Exploitation and Online Protection Centre www.ceop.gov.uk. Any advert or post that the administrator considers may put the advertiser at risk, will be rejected without notice.
If you are worried by any contact that you receive whilst using the NFED or the Internet in general, please click on the CEOP button for further advice or to report the incident

Finally, I sincerely hope that you enjoy the NFED and find it useful. If you like it, please tell your friends, if there is something you don't like, please tell me. Your comments and suggestions are always welcome and have helped me to make the NFED what it is today.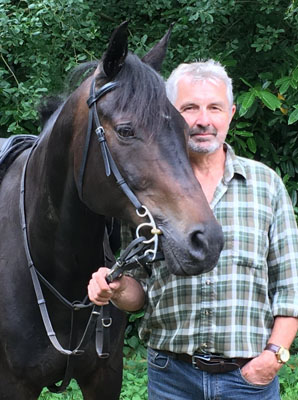 NFED Creator & Editor - Steve Kitcher & Star
I agree and would like to Enter the NFED